PERCY JACKSON
AND THE OLYMPIANS:
FREE Online Summer Book and Movie Club
Join Our Online Club:
• Reading The Lightning Thief
• Online Message Board Discussions
• Streaming the Movie
• Live Panel Discussions with Lightning Thief Experts
• Create a Radio Play of one of the Book Scenes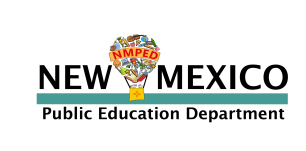 Youth Media and Technology
True Kids 1 (TK1) is a 501(c)3 nonprofit youth media-and-technology education nonprofit based in Taos, NM. Our mission is to inspire K-12 students to create, communicate, and collaborate in the digital age. Through our hands-on media-production to media-literacy model, we provide technical gear and expertise to students and classrooms across Northern NM, helping students tell their stories, and develop essential critical thinking and media skills. For the 2023-24 school year, we'll offer extensive technology and STEM instruction both in-school and after-school.
NEW: We're expanding into a brand-new teen facility just down the road from Taos HS! Join us.
TK1 offers two main opportunities for area youth:
Below: watch the first entry in our new video series, The Stories of our Elders.
The Professional Pathways Archive
The Professional Pathways Archive is a video repository of the amazing careers in Northern NM. Designed for a teenage audience, these videos feature local graduates now working in the skilled trades, in fighting wildland fires — and soon in many other domains as well. At right is the launch of our brand-new Careers in Wildland Fire Management video, shot during the Hermit's Peak – Calf Canyon fire.
PRESS RELEASE FOR TUESDAY AUGUST 9, 2022
TAOS, NM — The TK1 Democracy Project has recently spun in a new direction with the birth of the Youth Council. This small group of high school students will work to amplify the power of youth in decision-making through deliberation, informed action, and digital media. From providing feedback to the town, county, and other agencies to leading youth-oriented activities and advocacy, the Youth Council is a major addition to the local landscape. It will also convene a huge Future Dialogue in November 2022 entitled, The Future of Water in Taos County: Big Challenges and Bigger Ideas.
Thank you for your support.
Yes! I want to make a tax-deductible contribution to support TK1's AMAZING programs.