PERCY JACKSON
AND THE OLYMPIANS:
FREE Online Summer Book and Movie Club
Join Our Online Club:
• Reading The Lightning Thief
• Online Message Board Discussions
• Streaming the Movie
• Live Panel Discussions with Lightning Thief Experts
• Create a Radio Play of one of the Book Scenes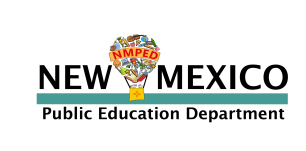 We want to thank all those who helped make True Kids 1's
Inaugural Youth MediaFest
a huge success!
Check out the winning entries! We had so many incredible submissions, choosing the best of each category was a challenge. Way to go Taos Youth!
Best Digital Short: Fiction
Best Digital Short: Nonfiction
Best Digital Illustration
To see our past Youth MediaFest info, read below:
WHEN: Sunday May 22, 2022 @ 5pm.
WHERE: The Taos Center for the Arts (TCA)
WHO: Everyone is invited!
HOW TO ENTER: Now closed! Good luck to those who submitted.
At the TK1 Youth MediaFest, we'll be treated to an incredible array of student-powered videos and other media. TK1 Productions, our in-house production company, will also premiere some of our RIDICULOUSLY good videos, including:
Rolling Altars: Riding Low in New Mexico

— a fully student-shot and -edited documentary on Lowriders

A Mosaic of Taos Identity:

Interviews with 77 Taos High School Students

La Tormenta de Taos:

An Intergenerational Community Play

A selection from our new video series documenting skilled trades careers, from the

CTE Video Gateway Project
We'll award one Best in Show prize: a beautiful Lumix DSLR that takes 4k video in addition to amazing photos. And we'll offer three cash prizes of $100, $50, and $25 in the following six categories:
Best Video Short – non-fiction (e.g. a documentary)

Best Video Short – fiction (e.g. a movie)

Best Digital Animation (e.g. Stop-Motion Animation, FlipaClip)

Best Photograph

Best Photo Essay

Best Digital Illustration
It's going to be SO MUCH FUN!!!