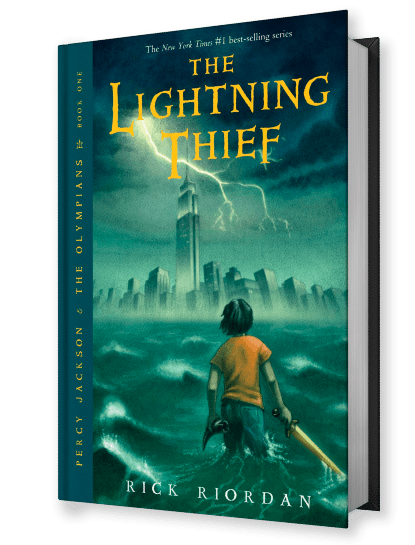 PERCY JACKSON
AND THE OLYMPIANS:
FREE Online Summer Book and Movie Club
Join Our Online Club:
• Reading The Lightning Thief
• Online Message Board Discussions
• Streaming the Movie
• Live Panel Discussions with Lightning Thief Experts
• Create a Radio Play of one of the Book Scenes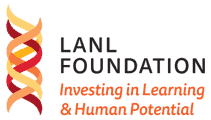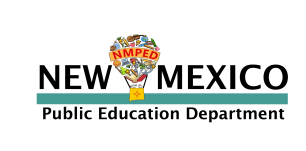 Empowering Youth for the Digital Age
True Kids 1 Now Enrolling for After-School Media Intensives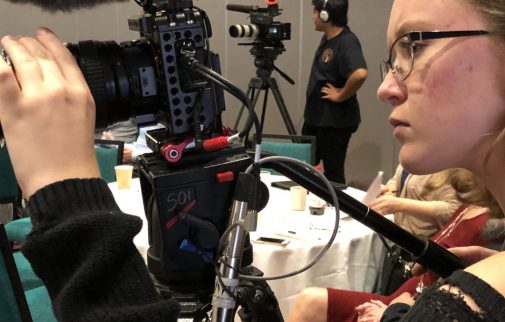 NEWS RELEASE FOR THURSDAY SEPTEMBER 2, 2021
TAOS, NM — TK1 Media Intensives teach students to become storytellers with a deep understanding of the digital arts. These after-school programs (4:00-5:15pm) give students aged 8-18 unique access to practicing media professionals through six weeks of instruction on the technical and interpersonal skills of media making. The first set of Intensives runs September 20 – October 29, 2021.
ALL DETAILS AND REGISTRATION BELOW
* Filmmaking 101 with TK1 Director of Media, Pete Monro. How can I speak to an audience through motion pictures? Discovering the language of making movies, students aged 12-18 will learn every element of the filmmaking process from brainstorming and writing to shooting and editing. In-person Intensive at the Taos Hive on Tuesdays 4-5:15pm AND an all-digital course offered via Zoom on Tuesdays 5:30-7pm. MORE DETAILS AND REGISTRATION HERE
* Filmmaking in the Field with TK1 Director of Media, Pete Monro. With a greater emphasis on activities and short-form exercises, students aged 8-11 will have a great opportunity to work with cameras, apps and editing software to explore this wonderful new skill. Great for visual thinkers and kids who like being outside! In-person intensive at Kit Carson Park on Mondays. MORE DETAILS AND REGISTRATION HERE
* Creating Comics for the Digital Age. How can animation amplify my unique voice? Students aged 8-18 will create, illustrate, and promote their own web comics. Mentor Lee Francis IV, founder Red Planet Books & Comics. Digital Intensive via Zoom on Tuesdays and Thursdays. MORE DETAILS AND REGISTRATION HERE
* Planet Taos, Part One: The Sounds of Taos. Over the entire school year, students aged 12-18 will capture the sounds, colors, characters, and incredible visuals of Taos, creating a media mosaic for final production in the Spring of 2021. In this first session, students will learn all about the arts of audio recording, meeting in extraordinary Taos locations. Mentor Pamela Pereyra, TK1 Director of Education. In-person intensive, all details TBD. MORE DETAILS AND REGISTRATION HERE
* Social Influence + Social Media = Social Change. How can we use our social influence for social change? Students aged 14-18 will review case studies of amazing students using social media for social change across the country and world, and then work on their own issue using various social-media channels, from Instagram to TikTok. In-person Intensive at the Taos Hive with a Media Mentor TBD. MORE DETAILS AND REGISTRATION HERE
PLEASE NOTE that some of our intensives may require students aged 12-18 to demonstrate proof of vaccination status. All TK1 Staff and Media Mentors are vaccinated, following a mandate set by TK1's Board of Directors. We will follow all Taos Municipal Schools and UNM-Taos guidelines for COVID-safe workshops, including required masks and social distancing. Each intensive will have different requirements; TK1 staff will communicate these requirements to you following registration.
PLEASE NOTE that TK1 reserves the right to change the time or location of any Media Intensive. If we do not have sufficient numbers of students for any session, we reserve the right to cancel that session.
TK1 Announces its Emerging Journalists Program for 2021-2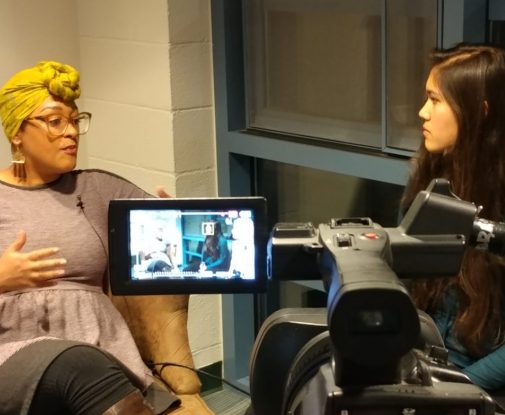 NEWS RELEASE FOR THURSDAY SEPTEMBER 2, 2021
TAOS, NM — Starting today, TK1 is recruiting young storytellers aged 8-18 to learn all about the art and craft of journalism. Under the tutelage of TK1 Staff and Media Mentors, Emerging Journalists will connect with photojournalists around the world; will regularly livestream with Pulitzer-winning journalists from around the country and globe to build media and news literacies; will work with TK1 Mentors to sharpen stories for publication in local newspapers or TV broadcast; will participate in TK1 Media Intensives to build their storytelling skills; and will work towards a paid end-of-year storytelling project. Emerging journalists will actively video, photograph, and document news stories across northern New Mexico.
TK1's Customized Classroom Initiative
How can TK1 best serve you and your classroom?
SEPTEMBER 2, 2021: Every classroom has its own challenges and media needs. TK1 staff work directly with teachers across northern NM to design an approach that satisfies specific and tailored learning objectives. Teachers can also earn eight recertification credit hours through participating in this program.
A letter from our Board of Directors
Dear all,
We are about to experience the full impact of the measures taken by the authorities to limit the spread of COVID 19.
As disquieting as the pandemic is and as disruptive as the need to social distance will be, it has also revealed the need for distance learning and the holes in our community where both technology and the means to deliver it are lacking. Fortunately our community, in full response mode, has Kit Carson Broadband, True Kids 1, and the Municipal Schools collaborating to compile an inventory of computers and broadband access, to identify what is needed and by whom, so as to ensure equity in the delivery of home schooling to the children in our community.
LOR foundation has committed to help fill the computer gap and Adobe have committed to making its suite of products available for free for the duration of the crisis. This moment represents an opportunity for teachers to utilize technology which will enable them to support online student learning. It will also enable students to remain engaged with their studies and be exposed to technology and tools which will stand them in good stead both academically and vocationally.
The tools which will be deployed will still encourage the evolution of critical thinking and collaboration amongst students. You will be at the forefront of this pioneering endeavor working closely with teachers, workshop mentors, Adobe support and other resources to support online student learning.
This is extremely important work which you will be undertaking in the coming weeks and months, for which we your Board of Directors and the community at large are extremely grateful and proud of the service you provide.
Please be safe and follow all the appropriate public health protocols. With the fondest regards,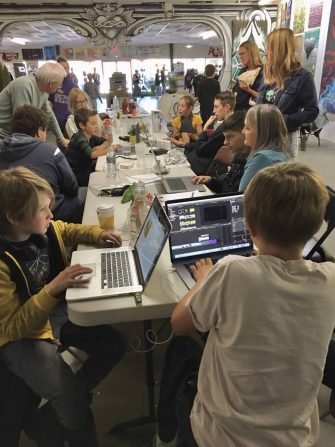 Through our partnership with Adobe, TK1 provides the Adobe Creative Cloud software FOR FREE to teachers, students, and classrooms across New Mexico. Interested? Contact us about this offer today.
Thank you for your support.
Yes! I want to make a tax-deductible contribution to support TK1's AMAZING programs.
Taos Pueblo Public Service Announcement Video
Moreno Valley High School Recycling Initiative
Anansi Charter School 6th Graders Podcast