PERCY JACKSON
AND THE OLYMPIANS:
FREE Online Summer Book and Movie Club
Join Our Online Club:
• Reading The Lightning Thief
• Online Message Board Discussions
• Streaming the Movie
• Live Panel Discussions with Lightning Thief Experts
• Create a Radio Play of one of the Book Scenes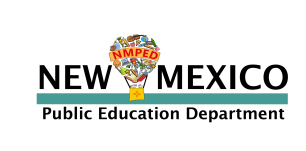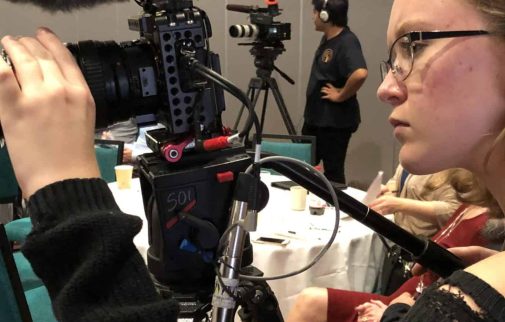 updated November 16, 2021
TAOS, NM — TK1 has had a breathless start to the 2021-2 school year. Now based in our new Headquarters Space (222 Paseo del Pueblo Norte), TK1 has solidified three streams of programs for local youth: our in-school programs; our after-school programs; and our out-of-school programs. And today we're proud to announce our brand-new Professional Pathways Program. Read all about it right here or sign up for our mailing list right here to never miss an announcement!
* In-School Programs. TK1 is now leading:
* A year-long documentary-film class at Moreno Valley High School, which will result in 5 student documentaries
* A set of nine five-block workshops at Taos High School, launched in January 2022
* Print and broadcast journalism at Peñasco HS; yearbook design and portraiture at Vista Grande HS … and many more projects!!
* After-School Programs. We'll announce a new raft of after-school programs for launch in January 2022.
* Our Film Lab meets every Tuesday at 3pm at the UNM-Taos HIVE. For Taos High School and Vista Grande High School students.
* Our Adobe Creative Cloud training program meets every Thursday at 3pm at the UNM-Taos HIVE. Email Pete if you'd like to join!
* We're currently running two virtual digital-illustration classes for Santa Fe Indian School and the San Ildefonso Day School.
* Out-of-School Programs. Now set for lift off from our new Headquarters Space, TK1 features three unique student opportunities:
* Our Emerging Journalists Program: students covering local events through PAID ASSIGNMENTS
* Our Professional Pathways Program: students assisting local businesses with marketing and communications with PAID ASSIGNMENTS
* Our Lowriders Documentary: students participating in filming and editing a feature documentary.
Presented in Partnership With: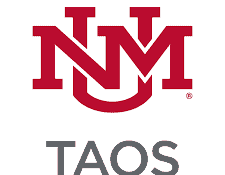 TK1's Emerging Journalists Program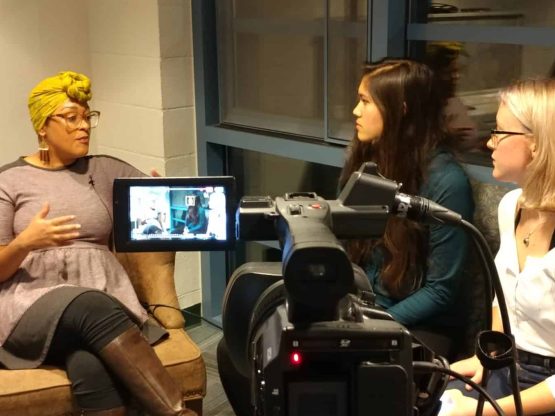 TAOS, NM — Starting today, TK1 is recruiting young storytellers aged 8-18 to learn all about the art and craft of journalism. Under the tutelage of TK1 Staff and Media Mentors, Emerging Journalists will connect with journalists and photojournalists around the state, country, and world; will regularly livestream with Pulitzer-winning journalists from around the country and globe to build media and news literacies; will work with TK1 Mentors to sharpen stories for publication in local newspapers or TV broadcast; will participate in TK1 Media Intensives to build their storytelling skills; and will work towards a paid end-of-year storytelling project. Emerging journalists will actively video, photograph, and document news stories across northern New Mexico.
TK1's Customized Classroom Experience
How can TK1 best serve you and your classroom?
SEPTEMBER 2, 2021: Every classroom has its own challenges and media needs. TK1 staff work directly with teachers across northern NM to design an approach that satisfies specific and tailored learning objectives. Teachers can also earn eight recertification credit hours through participating in this program.
A letter from our Board of Directors
Dear all,
We are about to experience the full impact of the measures taken by the authorities to limit the spread of COVID 19.
As disquieting as the pandemic is and as disruptive as the need to social distance will be, it has also revealed the need for distance learning and the holes in our community where both technology and the means to deliver it are lacking. Fortunately our community, in full response mode, has Kit Carson Broadband, True Kids 1, and the Municipal Schools collaborating to compile an inventory of computers and broadband access, to identify what is needed and by whom, so as to ensure equity in the delivery of home schooling to the children in our community.
LOR foundation has committed to help fill the computer gap and Adobe have committed to making its suite of products available for free for the duration of the crisis. This moment represents an opportunity for teachers to utilize technology which will enable them to support online student learning. It will also enable students to remain engaged with their studies and be exposed to technology and tools which will stand them in good stead both academically and vocationally.
The tools which will be deployed will still encourage the evolution of critical thinking and collaboration amongst students. You will be at the forefront of this pioneering endeavor working closely with teachers, workshop mentors, Adobe support and other resources to support online student learning.
This is extremely important work which you will be undertaking in the coming weeks and months, for which we your Board of Directors and the community at large are extremely grateful and proud of the service you provide.
Please be safe and follow all the appropriate public health protocols. With the fondest regards,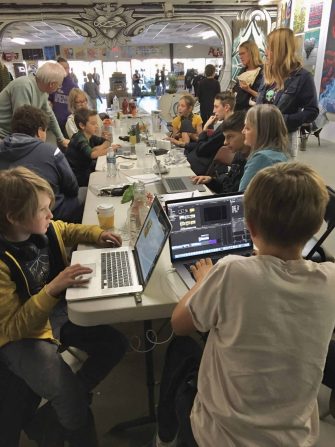 Thank you for your support.
Yes! I want to make a tax-deductible contribution to provide laptops for Taos students. 100% of the funding from this campaign will enable Taos Municipal Schools to purchase devices from Apple at an educational discount.
Taos Pueblo Public Service Announcement Video
Moreno Valley High School Recycling Initiative
Anansi Charter School 6th Graders Podcast