PERCY JACKSON
AND THE OLYMPIANS:
FREE Online Summer Book and Movie Club
Join Our Online Club:
• Reading The Lightning Thief
• Online Message Board Discussions
• Streaming the Movie
• Live Panel Discussions with Lightning Thief Experts
• Create a Radio Play of one of the Book Scenes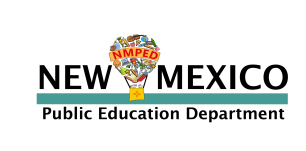 The TK1 Youth Forum for Mayoral Candidates
On Thursday, February 24th, our leading students will ask youth-oriented questions of the four mayoral candidates for the town of Taos. Be sure to join us!! In partnership with The Taos News and the Kit Carson Electric Cooperative, we'll gather all the candidates in one place, feature our star student moderators Isabella O'Donnell Silfverberg and Lilith Safford, and have students behind the cameras livestreaming the event right into your home!
This is the latest installment of The TK1 Democracy Project.
WHEN: Thursday, February 24 from 6:00 – 7:15pm
WHERE: Kit Carson Electric Cooperative Board Room
HOW: Register for the Livestream Here to be notified of the link when ready. Actual YouTube Live link will be provided in this space ASAP.
Following several rounds of questions, there will be space for audience questions via text message or Snapchat.
How will the Mayor of Taos serve our community's youth? Come and find out!
Sponsored by The Taos News and the Kit Carson Electric Cooperative.
The TK1 Democracy Project is funded in part by The Taos Community Foundation.