PERCY JACKSON
AND THE OLYMPIANS:
FREE Online Summer Book and Movie Club
Join Our Online Club:
• Reading The Lightning Thief
• Online Message Board Discussions
• Streaming the Movie
• Live Panel Discussions with Lightning Thief Experts
• Create a Radio Play of one of the Book Scenes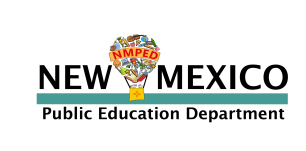 The TK1 Democracy Project
The TK1 Democracy Project provides outstanding TK1 students behind-the-scenes access to local and state political leaders, with the ultimate goal of promoting a better understanding of the political process — and a platform for youth voices. Below, TK1 student and Taos High School senior Isabella O'Donnell Silfverberg interviewing NM Sen. Bobby Gonzales on January 15, 2022; Isabella O'Donnell Silfverberg and Lilith Safford interviewing new Town of Taos Mayor Pascual Maestas (March 7, 2022); and the same two students leading the TK1 Youth Mayoral Forum (February 24, 2022).
Launched in January 2022, this project features students interviewing elected officials to better understand their work, priorities, challenges, and opportunities, both before and after the Jan-Feb 2022 legislative session. Through the Senator Carlos Cisneros Fellowship, every year a delegation of TK1 students attends the state's legislative session to meet, shadow, and interview legislators. Starting in April 2022, TK1 students will meet monthly with the Town of Taos Mayor to document challenges, priorities, and progress; and TK1 is currently negotiating a (non-voting) seat for a student at Town Council meetings to ensure youth voices inform and influence local deliberations. TK1 will also organize a Shadow Town Council at Taos High School for the 2022-23 academic year.
So far, The TK1 Democracy Project has a variety of student-led videos, as below.
The TK1 Democracy Project is supported in part by the Taos Community Foundation and
the Taos Public Education Fund Advisory Committee.
The TK1 Democracy Project: Videos