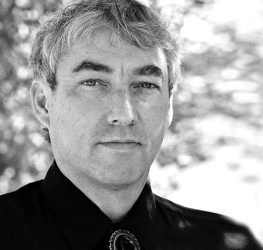 President
Owner Valverde Energy, Chairman of the Taos County Chamber of Commerce. Larry has over 35 years experience in the solar industry.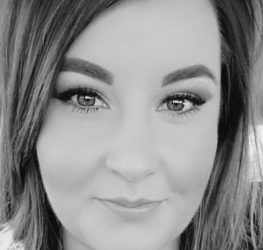 Vice President
Area Manager NM Department of Workforce Solutions, Local Northern Area Workforce Development Board
Secretary
A native of Taos, NM, Louis is currently the Director of Development at the University of New Mexico's Taos Branch Campus, where he oversees grant management and fundraising. He also serves as a legal advisor to the campus. During his time at UNM, he has helped raise nearly $5 million dollars in funding for the college, and has also assisted the college in academic program development, where he helped to create a number of the school's career technical programs.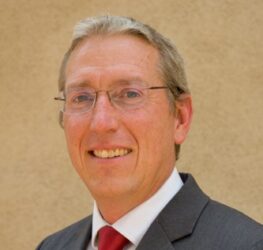 Treasurer
As the UNM Director of Online Strategies and Academic Technologies, Elisha holds an M.B.A. and a bachelor's degree in Environmental Design with a minor in Spanish from UNM. Elisha has been working on the design and development of online course delivery, educational multimedia, knowledge management systems, and web-based applications since 1995. He has led UNM's Creative Campus initiative for the last few years.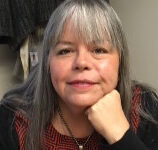 Board Member
Inez is a former Taos News editor and current editorial page editor for The Santa Fe New Mexican. She grew up in Las Vegas, N.M., where she got her start in journalism delivering the Las Vegas Optic as a child. A graduate of Texas Tech University with a bachelor's degree in journalism, she also has a master's degree in communication and public affairs from The American University in Washington, D.C. When not working, she enjoys caring for her flock of chickens in Santa Fe.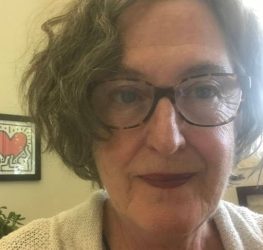 Board Member
Community Program and Strategic Projects at UNM Office of the Chief Information Officer
Board Member
Deputy Chief Operations Officer, Taos Pueblo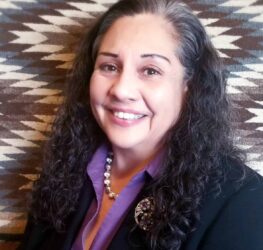 BONAVITA QUINTO-MACCALLUM, PH.D.
Bonavita, better known as 'Dr. Q', is a native of Taos. She left Taos in 1981 to attend college and she and her husband Tracy, returned to Taos in 2017. She retired in 2018 from the California Community College system as an administrator and professor after 27+ years of working in colleges in Central and Southern California. She currently works for the Peñasco Independent School District as the Student and Family Engagement Coordinator.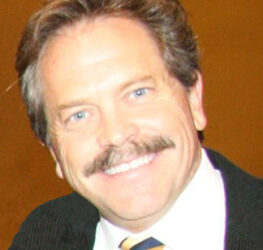 Chris has been the publisher of The Taos News since 2000. He was awarded the Distinguished Alumni Award from New Mexico State University in 2013 for employing over 30 college interns from NMSU. Baker was inducted into the New Mexico Press Association Hall of Fame in 2018 and was president of the NMPA in 2004.
Budget Rationale
Fiscal Year Starting June 1, 2020
TK1 2020-2021 School Initiatives
Classrooms from schools in Taos, Colfax, and Rio Arriba Counties.
TrueKids 1 Pro (Out of School) Program
| | |
| --- | --- |
| | |
| CLASS ROOMS W/ FULL YEAR PROGRAM | |
| | |
| PROFESSIONAL SKILLS WORKSHOPS | |
| | |
| | |
| STUDENT CONDUCTED INTERVIEWS | 500 Student Conducted Interviews |
| STUDENT PODCAST, APPS & WEBSITES | 50 Student Podcasts, Apps & Websites |
| STUDENT SOCIAL MEDIA POSTS | |
| | |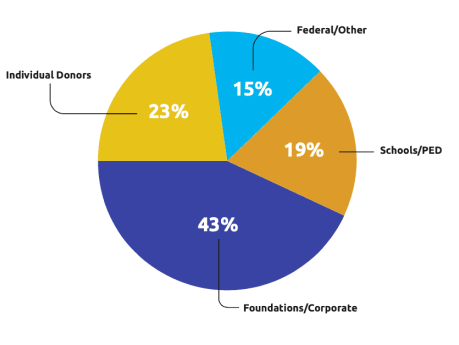 | | |
| --- | --- |
| | |
| | |
| | |
| Evaluation/Data Collection (D) | |
| General & Administrative (E) | |
| | |
| | |
| --- | --- |
| | |
| Shelby Cullum Davis  Charitable Trust | |
| Mayer and Morris Kaplan Foundation | |
| | |
| | |
| | |
| | |
| | |
Operations Budget ($374,800)
Teacher and Mentor Trainings ($27,000)
TK1 will facilitate three 3-day long teacher trainings. Two of the trainings will be for teachers implementing the TK1 yearlong classroom Civic Media Model; the other will be on the Best Practices in Distance and Blended Learning for teachers in the Penasco School District. The TK1C Civic Media Model sessions will be led by TK1's trainer corps, Dr. Yonty Friesem from the Media Education Lab at Columbia College and experts from Adobe. The Distance Blended Learning training will be facilitated by professionals from the UNM Department of Teaching and Learning.
The trainings will cost $3,000 per day for the nine days.
The cost includes:
Planning– All facilitators will plan experience for each training day, customized for the group of teachers they are training and for optimal virtual learning engagement.
Trainer fees for the nine days of training.
Ongoing Teacher Support ($18,000)
TK1 will provide two zoom support sessions for teachers each month during the school year. There will be separate sessions for elementary, middle and high school levels. The check-ins will be led by two TK1 trainers, specializing in education and media, respectively. These workshops will allow TK1 to advise and track the progress of each classroom project while informing our scheduling of the necessary professional skills workshops. As an added benefit, these virtual meetings will also allow teachers to learn about the projects, challenges and successes of their fellow teachers who are also implementing the model.
Professional Skills Workshops ($159,800)
Classroom media projects are supported by skills workshops facilitated by industry professionals who are trained in the TK1 educational model. Examples of workshop topics include public speaking, script writing, storyboarding sound & video editing, coding, and app design. In addition to classroom workshops, TK1 will offer 400 out-of-school workshops, as part of the TK1 Pro program.
| | | | | |
| --- | --- | --- | --- | --- |
| | | | | |
| | | | | |
| | | | | |
| TK1 PRO                       (Out-of-School)   | | | | |
| | | | | |
Executive Director ($37,500)
50% of the Executive Director's time will be spent on True Kids 1 operations, overseeing staff, organizing camps, the classroom initiatives, teacher trainings, professional workshops, student productions, developing strategic partnerships and expansion of the True Kids 1 model.
Education Director ($55,000)
The Education Director will directly oversee daily operations related to the TK1 Classroom and Pro models. This includes monthly teacher check-in sessions, professional skills workshops, out-of-school workshops (i.e. radio shows and contracted student productions), and student involvement in content creation for TK1 social media, website and newsletters. The Education Director will work closely with the ED on the development of the TK1 K12 badging system and the utilization of our Learning Management System. They will also work with Dr. Lee Francis on the ongoing evaluation of our model.
Project Manager ($50,000)
This position will assist the Education Director with the implementation of the TK1 education model in the 100+ classrooms and out-of-school programs.
Administrative Assistant ($17,500)
50% of the Administrative Assistant's time will be dedicated to supporting TK1 operations.
Junior Mentor Interns ($10,000)
Two college interns who are alumni of our program and worked as Junior mentors at our Digital Day Camp will assist student engagement in our True Kids 1 Pro model. They will directly support mentors in workshops, monitor and contribute to message boards through our Learning management System, and work with the TK1 mentors and students on regular TK1 Pro projects including radio shows, social media, and other content production.
IT Support for Adobe Licensing ($12,000)
TK1 is working with IT professionals to provide 2,200 Adobe Creative Cloud to the students, teachers, and mentors that are participating in our model this year.
2,200 Adobe Creative Cloud Licenses ($20,000 Purchased Last Year)
True Kids 1 is partnering with Adobe to provide over 2,200 Creative Cloud Licenses for students, teachers, and mentors in our media education pilot this year. The license will support students in our classroom and TKI Pro models and will be integrated into the Canvas LMS. TK1 is working with Adobe's Global Education Department to develop a K12 digital badging system that will align with Adobe's Professional Certifications.
Canvas Learning Management System ($10,000)
TK1 will utilize the Canvas learning management system to support its classroom and out-of-school educational model.
Elisha Allen ($1,500)
Elisha Allen is the Director, Core IT Services, UNM Academic Technologies, where he also oversaw that institution's conversion to an Adobe Creative Cloud Campus. Elisha will consult with TK1 on the provisioning of our Adobe Licenses.
Media Production Equipment ($25,000 purchased Last Year)
Last year, TK1 purchased a suite of equipment including video cameras, zoom recorders, microphones, tripods, boom poles, lighting etc to support our student media productions. We worked with Espanola Valley High School to purchase $50K worth of the same equipment models, creating a comprehensive integrated inventory that will serve our northern NM students, once it is safe to send teams out into the field.
Privo ($5,500)
Privo is a company that specializes in FERPA and COPPA student privacy compliance. They are providing TK1 with more than a 50% discount on their services.
Grant Writer ($14,000)
ED will prepare grants in consultation with a professional grant writer. The grant writer will compile a list of potential funding entities and created a development plan for the organization. A specific focus on COVID-10 related stimulus funding has been support be a grant from the LOR foundation.
Executive Director ($22,500)
30% of Executive Director's time will be dedicated to development and fundraising.
Travel ($5,000)
Costs associated with travel to meet with public and private sector donors, foundations, sponsors, etc.
Evaluation ($20,000)
Evaluation of our classroom and TKI Pro model will be designed and implemented by Dr. Lee Francis of Native Realities Inc. This will include data collection with an emphasis on both quantitative and qualitative assessment, with particular focus on community impact.
General & Administrative Costs ($81,300)
Accounting ($20,000)
Estimate for contract with Rio Grande CPA, which will act as independent comptroller, bookkeeper, and accountant.
Administrative Assistant ($17,500)
50% of the Administrative Assistant's time with be spent on G&A activities.
Executive Director ($15,000)
20% of Executive Director's time will be spent overseeing administrative functions i.e. accounting, insurance, legal, as well as working with the Board of Directors.
Insurance ($5,000)
TK1 will carry coverage for Board of Directors, General Liability, Accident and Transportation
Legal ($5,000)
Legal consulting, primarily around contracts and liability issues.
Staff Professional Development ($10,000)
Trainings for Executive Director and support staff i.e. Media Education Lab Summer Institute, Executive Leadership, Board Development.
Travel ($5,000)
During the COVID-19 outbreak, we are virtually serving our students and teachers. When we resume regular operations, this allows us to support our schools in multiple counties in our rural, frontier state.