Starting June 7 and June 14
Camps are 1 to 2 weeks, Monday – Friday
Join us for FREE Summer Media Intensives with Industry Pros exploring storytelling through media
* Classes will be held in person at the Taos Hive in Taos, NM. COVID Protocols in place.
Film | Journalism/Photography | Theater Workshops
In the Filmmaking summer camp you will learn how to make a movie from start to finish. Filmmaking is very dynamic so there is a lot to learn! Students will learn every element of the process from brainstorming and writing to shooting and editing. You will be free to choose fiction, documentary, comedy, drama, music video, visual poem, anything you want!
* In Person
June 7 through 10 | Monday through Friday | 9am to 12pm | Age: 10+
During the two-week journalism intensive, students will gain the knowledge and hands-on experience of what it takes to bring an idea into publication.  We will start with exploring the messages that we want to share with the world and how to best communicate them to an audience.  Students will prepare an original article on a topic of their choosing during the first week of the intensive.  They will be guided through the writing and editing process and one article will be selected to be featured in The Hum Magazine, along with an interview and photo-shoot of the winner.  During the second week of the intensive, students will use the interview and writing skills gained during Week 1 to conduct four interviews and photo-shoots, all to be featured in the next edition of The Hum.  They will learn how to use the cameras, create the set, and conduct professional interviews with real interviewees from the Taos community at The Hum studio.  All the while, they will be guided by professional mentors and given the tools, skills and materials to have a real-world experience in the field of journalism.
* In Person
June 14 through 25 | Monday through Friday | 9am to 10:30am | Ages 10 – 14
A CAMP FOR TEENS COMBINING THEATRE, THERAPY & MUSIC
It is time to meet together in person, share our experiences, dream and plan for our futures, be real & have some fun!! This camp seeks to improve self esteem, expand relationships and give everyone opportunities to explore what this year has meant to each person and how we move forward with fun and freedom in positive ways. We seek to achieve these goals through talking, listening, laughing, role-playing, participating and sharing our feelings and experiences together through energetic theatre games, dynamic action methods and inspiring music in ways that connect us with each other and encourage us all to be who we are as individuals and as part of a group.
* In Person
June 14 through 25 | Monday through Friday | 10:30am to 12pm
* All in-person classes will follow CDC Safe practices, federal, state, county and town regulations regarding Covid 19. Masks will be worn by all participants.
Filmmaking

Pete Monroe

Mon & Wed

10:30am to 12pm

Age 10+
Comic Book
Lee Francis

Tues & Thurs

1am to 12:30pm

Age 10-14
Improv
Irene Loy

Jason Pfeifer

Tues & Thurs

6pm to 7:15pm

Age 13-18
Social Media
Justis Daniels-Bezout

Tues & Thurs

2pm to 3:30pm

Age 10+
Podcast
Game Design
Pete is originally from the suburbs of Detroit, Michigan, developed his roots in theater and has been a filmmaker for over twelve years. He has worked on a wide range of projects from narrative and music video to experimental films as well as documentary subjects. His debut feature film Days Together received Official Selections at Virginia Film Festival, Bratislava International Film Festival, Dances with Films and Gotham Screen International Film Festival. He has been a mentor with True Kids 1 for over a year and is excited to be returning for his second digital summer camp.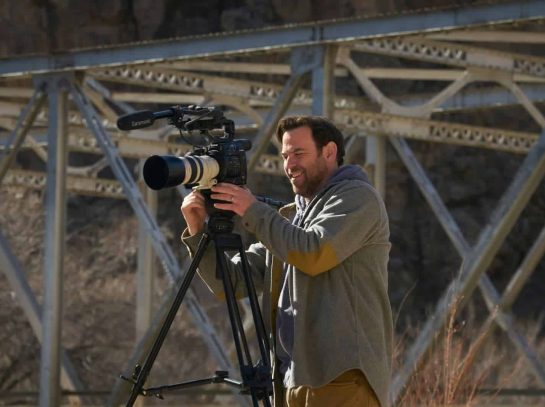 Cynthia Freeman-Valerio – Theater for Mental Health
Cynthia Freeman-Valerio, M.A., LPC aka "Cindy" has been in show business since she was nine and studied and performed singing and acting in NYC. Cindy loves Broadway music, has been in many plays in Taos and directed "Annie" and "Bye-Bye Birdie." She may best be known as the Director/Producer of the Taos Annual Night of 1000 Stars whose 14th talent showcase with youth ages 5-19 is slated for Oct, 2021.Cindy is also a licensed counselor who specializes in teens and families and has worked in nearly every school in Taos County. She loves to listen, and uses a variety of modalities including psychodrama and sociodrama to help individuals, groups and communities resolve issues. 
Sorchè Morgan – Journalism/Interviewing
Sorchè Morgan is the creator and founder of Hum Media LLC and The Hum Magazine. Sorchè holds a degree in psychology and is finishing a second degree in communications at UNM. Sorchè is originally from Chattanooga, TN, but has been in Taos for nearly seven years. Discovering her passion for literature and journalism, Sorchè has been writing and publishing The Hum Magazine for the last seven months, which features local stories about the Taos community.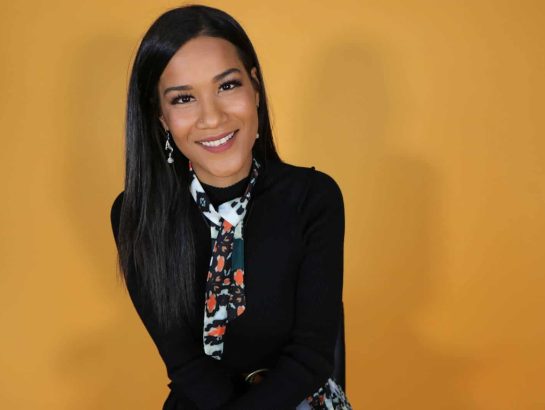 Krystal Cretecos – Journalism/Interviewing
Kristen "Krystal" Cretecos has been working with youth as an advocate, mentor and educator for almost two decades.  She graduated from CU Boulder with a B.A.S. in Psychology and Anthropology in 2010 then traveled and lived throughout Latin America, teaching and working for non-profits. Her work is focused around environmental activism/stewardship and youth empowerment.  She was SOMOS' Young Writers Program curator from 2018-2019 and has been facilitating a Girls Empowerment Club at Taos Pueblo Day School since summer of 2018.  She is also a singer/song-writer, prose writer and poet.