Join us for FREE Summer Media Intensives with Industry Pros exploring storytelling through media
Comic Book Design | Filmmaking | Game Design | Podcasting | Improv | Social Media Takeover
We live in a comic book world. Thousands of pages upon pages of glorious illustrated narratives produced each and every month for almost one hundred years. Yet, this industry is tough to access especially without skills, capacity and a potential following to propel you to the next level. One of the simplest ways to gain that experience and establish your own voice is through Web Comics. Easy to produce, easy to develop, they provide a perfect platform to learn the industry and build your credibility. In this camp, you will learn how to create, illustrate, and promote your very own web comics! The camp will be led by Dr. Lee Francis 4 and will feature several professional comic industry guests to help you create and produce your very own works. Over the time of the camp, we will write, illustrate, upload, and promote your work and establish your Web Comic presence for the world to see!
* Online
June 14 through July 2 | Tuesday and Thursday | 11am to 12:30pm | Ages: 10-14
In the Filmmaking summer camp you will learn how to make a movie from start to finish. Filmmaking is very dynamic so there is a lot to learn! Students will learn every element of the process from brainstorming and writing to shooting and editing. You will be free to choose fiction, documentary, comedy, drama, music video, visual poem, anything you want!
* Online
June 14 through July 2 | Monday and Wednesday | 10:30am – 12:00pm | Ages: 10+
Game design students will explore three weeks of game design topics as they discover Prototyping and Board Games. Week 1: Elements of Games – Modding( Modifying an existing game, Play testing, Making your paper and pencil game, Week 2: Interactive storytelling – Story Structures, Interactive stories, Twinnery (A tool for interactive story) twinery.org, Making your interactive, Week 3: Making a great small game – Affordances, Level Design, Sound and Music, Making your small game in (bitsy).
* Online
June 14 through July 2 | Tuesday and Thursday | 5:30pm – 7pm | Ages: 10+
Podcasting is one of the most recent forms of building and communicating with an audience. It can be a single presentation or an episodic series. This can be presented with video or as strictly audio. A podcast can feature one or more participants. Discussion and content within a podcast can range from carefully scripted to completely improvised. People create a podcast for a number of reasons. The podcast producer, who is often the podcast host, may wish to share a personal passion, enter into a social network of influencers or cultivate a community of like-minded viewership.As with all artforms, podcasting there is a language and vocabulary that is specific to podcasting. The purpose of this series of 6 classes is to introduce teachers and students to the language of podcasting by talking the participants through the experience of producing their own, airable, podcast.
* Online
June 14 through July 2 | Tuesday and Friday | 1:00pm – 2:30pm | Ages: 14+
EMERGENCE: Making sense of post pandemic interactions.
In this three-week class, we will apply improvisation skills to the shared task we all have now of emerging from this strange pandemic year. Being around others in large groups again will challenge us socially, mentally, and emotionally. In this class, we will role play what emergence might feel and look like for each of us as individuals, and collectively. The class will conclude with improvised scenes performed and facilitated by teen participants. We will hone social, emotional, and communication skills vital for this next phase in our society's growth: that of Emergence.
* Online
June 14 through July 2 | Tuesday and Thursday | 6pm – 7:15 pm | Ages: 13 – 18
In conjunction with the filmmakers behind Netflix's "The Social Dilemma", this camp will guide students on a 3-week experiment to "rethink" the ways in which we use social media—and how it may potentially be using us. As campers engage with the film's producers and learn firsthand about the social dilemma, they'll have the opportunity to formulate social media "reboot" strategies based off of their own social media usage/experiences. The goal? To be smarter and more purposeful about the way we use social media, while empowering youth to take "take the lead" by guiding students through fun, out-of-the-box activities that work to develop their civic leadership skills. 
* Online
June 14 through July 2 | Tuesday and Thursday | 2pm to 3:30pm | Age: 10+
Are you located in Taos, NM? We have in-person Summer Intensives that run for 1 – 2 weeks, Monday – Friday. COVID Protocols will be in place.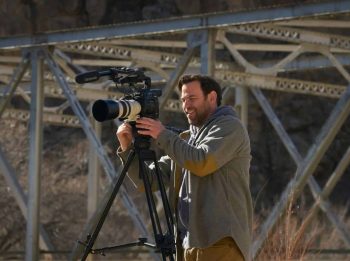 Filmmaking Mentor – Pete Monroe
Pete is originally from the suburbs of Detroit, Michigan, developed his roots in theater and has been a filmmaker for over twelve years. He has worked on a wide range of projects from narrative and music video to experimental films as well as documentary subjects. His debut feature film Days Together received Official Selections at Virginia Film Festival, Bratislava International Film Festival, Dances with Films and Gotham Screen International Film Festival. He has been a mentor with True Kids 1 for over a year and is excited to be returning for his second digital summer camp.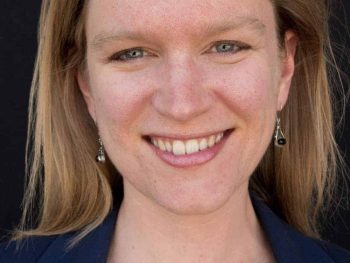 Improv Medicine Mentor – Irene Loy
Irene Loy has been the Research and Communications Director with Improv Medicine since July 2016. She holds an MFA in Dramatic Writing and is currently a PhD Candidate with Transart Institute and Liverpool John Moores University. She brings to this work a background in nonprofit communications and development, as well as play practice with authentic movement and devised theatre. After trying many modalities, she has found a home in applying improvisation skills to everyday life. She is thrilled to be part of Improv Medicine!
Improv Medicine Mentor – Pete Monroe
Founder of The Improv Medicine Show, Jason Pfeifer has taken his experience as an actor and cancer survivor to create safe, structured and playful learning environments utilizing applied improvisation techniques. He facilitates groups, leads workshops and has been involved in management and leadership positions at Holy Cross Hospital Cancer Support Services Program, University of New Mexico and the Taos Entrepreneurial Network. Jason finds that the practice of improvisation helps us be present without judgement and build stronger connections with those in our lives, both personally and professionally. Improv Medicine has worked with medical professionals, educators, corporations, non-profit board members and the local Taos community.  Jason hopes that as we all emerge from the pandemic, Improv Medicine can bring back its in-person workshops and comedy shows!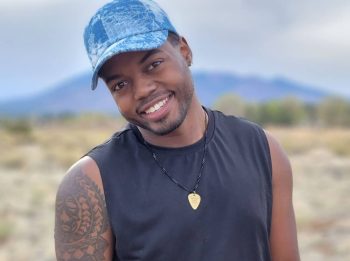 Social Media Mentor – Justis Daniels-Bezout
My name is Justis Daniels-Bezout, and I'm a 21 year old Junior majoring in Philosophy, Politics, and Law at Northern Arizona University. I was born in Atlanta, but spent much of my childhood being raised in the red-tinged mountains of Taos, NM. I'm a diehard Rock N' Roll fan, a guitar enthusiast, and a self-proclaimed lover of all things chai. In my personal life I spend much of my time lobbying and advocating for mental health awareness, social justice, and civic responsibility, with a special emphasis on youth. I plan to advance to law school in the pursuit of civil rights law and hope to change the world (for the better) soon after!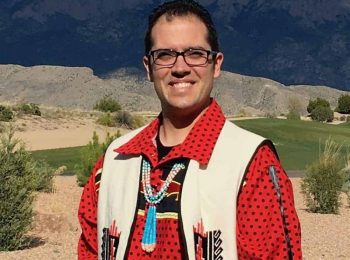 Comic Book Design Mentor – Dr. Lee Francis
Dr. Lee Francis 4 (Pueblo of Laguna) is the Head Indigenerd and CEO of Native Realities, the only Native and Indigenous pop culture company in the United States with the hope to change the perceptions of Native and Indigenous people through dynamic and imaginative pop culture representations. He has been published in multiple publications ranging from poetry to short stories. His first comic book is Sixkiller which debuted June 2018 and Ghost River, which was published in 2019, have both been lauded throughout the US and abroad.  He is a strong advocate for Native youth, with a focus on community literacy and entrepreneurship. He lives in Albuquerque with his family.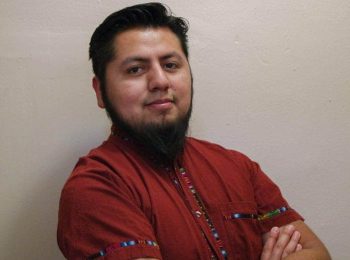 Game Design Mentor – Hesiquio Mendez Alejo(he/him) goes by Hesi
Hesiquio Mendez Alejo is a game designer and indie developer at TenderClaws in an unannounced upcoming VR Tittle and Co-Founder of No Static Games where they won a grant to develop a VR Rap game with Oculus. Hesiquio has previously worked at LEGO and focuses on experimental design. Hesiquio is also an educator at Pasadena City College (teaches game design and game engines) and recently finished his thesis on developing cultural-specific mechanics through cultural values.