PERCY JACKSON
AND THE OLYMPIANS:
FREE Online Summer Book and Movie Club
Join Our Online Club:
• Reading The Lightning Thief
• Online Message Board Discussions
• Streaming the Movie
• Live Panel Discussions with Lightning Thief Experts
• Create a Radio Play of one of the Book Scenes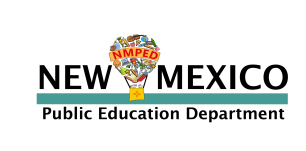 WHEN: There are three different two-week camps. Each runs Monday-Friday, 9am – 4pm. The first begins June 5, 2023.
WHERE: The first two camps will be based out of TK1 Headquarters (222 Paseo del Pueblo Norte). Students will be expected to walk around town. There will be limited transportation provided on some days of camp. The third camp is based at the Harwood Museum.
WHO: Students aged 9+. There are 15 total spaces per camp.
COST: Each two-week session is $200 ($20/day).
SCHOLARSHIPS: If you need a full or partial scholarship, please click the box on your registration form. No one will be turned away for lack of funds. We're adopting an Option Scale this year: $200 is the full cost; $100 a partial scholarship; and $0 a full scholarship.
REGISTRATION: Here is the Registration Form.
PAYMENT: You can pay online here or by sending a check to PO Box 2940, Taos NM 87571.
Parents must complete various paperwork before enrollment is complete.
Water and limited snacks are provided, but bringing a packed lunch is expected.
Camp One: Photography, Activism, Street Art, and Wheatpaste
Lead Instructor: Heather Lynn Sparrow
June 5 – 16. Monday-Friday, 9am – 4pm
Ages: 11 and up
Location: TK1 HQ – 222 Paseo del Pueblo Norte, behind the Revolt Gallery
This two-week camp focuses entirely on photography, activism, street art and completing huge photo murals (with wheatpaste) in the courtyard of the Revolt Gallery. This camp shows students – of any ability level – how to compose, shoot, prep, and then enlarge a photograph into a massive public exhibition. We'll spend most of our days outside, capturing photographs, doing team-building exercises, learning guerrilla marketing tactics, and learning from major pieces of street art here in Taos – and across the globe. Campers will also participate in True Prints 1, our in-house photo/print lab. They'll learn about the art and business of high-quality custom photo printing, honing skills in photo editing (via Adobe) and how-to-print on TK1's professional printer.
Camp Two: The Two-Week Film Festival
Lead Instructor: Dani Cervantes
June 19-30 2023. Monday-Friday 9am – 4pm
Ages: 11 and up
Location: TK1 HQ – 222 Paseo del Pueblo Norte, behind the Revolt Gallery
Campers of any ability level will spend two weeks thinking about, planning for, and then shooting a short film – to be shown on the big screen at the TCA on Friday, June 30th! This could be a short documentary, short feature, series of dance moves, a song… the floor is open! Campers will learn how to storyboard; how to write a script; basic camera framing and operation skills; basic editing skills (e.g. using the browser-based CapCut); and the thrill of competing in an actual contest. There will be a host of prizes as dished out by our jury; the winning film will receive something SPECTACULAR.
Camp Three: Media Makers at the Harwood
Lead Instructors: Pete Monro (TK1) and Christina Neubrand (Harwood)
July 10-21 2023. Monday-Friday 9am – 4pm
Ages: 9 and up
Location: The Harwood Museum
Campers of all skill levels will spend two weeks at the Harwood Museum, creating digital works of art inspired by any of the 400 objects on display as part of the Harwood Museum's 100-Year Anniversary. This could be a short documentary film, a dramatic re-enactment of a piece in full costume, a stop-motion animation – or so many other possibilities. Some students may want to choose digital illustration or even photography as a springboard for their inspiration. The best student creations will live on, with content accessed via a scannable QR code for museum goers.
Image Credits from the Media Makers postcard above:
Beatrice Mandelman,

Blue Moon

(detail)

,

c. 1960, oil on masonite, 47 ¾ x 48 7/8. Gift of the Mandelman-Ribak Foundation, Harwood Museum of Art of the University of New Mexico.

Mary G. Blumenschein,

Husking Corn

(detail)

,

1939, oil on canvas, 39 15/16 x 39 15/16 in. Gift of Helen Greene Blumenschein, Harwood Museum of Art of the University of New Mexico.