PERCY JACKSON
AND THE OLYMPIANS:
FREE Online Summer Book and Movie Club
Join Our Online Club:
• Reading The Lightning Thief
• Online Message Board Discussions
• Streaming the Movie
• Live Panel Discussions with Lightning Thief Experts
• Create a Radio Play of one of the Book Scenes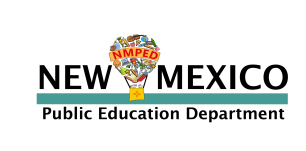 Three Extraordinary Offerings for Students aged 10-18!
NOTE: CAMP ONE (June 6-17) and CAMP TWO (June 20 – July 1) have now reached their registration limits. No more campers will be accepted for either camp. But Camp Three still has openings!
WHEN: There are three different two-week camps. Each runs 9am – 4pm. The first begins June 6, 2022.
WHERE: All camps will be based out of TK1 Headquarters (222 Paseo del Pueblo Norte). Students will be expected to walk around town. There will be limited transportation provided on some days of camp.
WHO: Students aged 10-18, as of June 6, 2022. There are limited spaces per camp, so don't delay in registration.
COST: Each two-week session is $150 ($15/day). If you need partial or full scholarship, please contact Sandy at [email protected] or 505-316-1361. TK1 will provide snacks. Students should bring a packed lunch every day.
HOW TO ENTER: Here is the Registration Form. Note that Camp One is no longer accepting applicants.
HOW TO PAY: You can quickly do so online here or by sending a check to PO Box 2940, Taos NM 87571
ONE MORE THING: Students and a parent/guardian will have to sign our Media & Liability Release Form via DocuSign.
AND: All students receive a free Adobe Creative Cloud license.
Camp One: June 6 – 17. 9am – 4pm: CLOSED
Taos Makers: A Video Camp connects campers with local artisans and artists, turning interviews and b-roll into short clips. Learn cameras, composition, video story-telling, video editing techniques.
Instructor: Marc Smith
Camp Two: June 20 – July 1. 9am – 4pm: CLOSED
Planet Taos: A Video Camp brings campers to our incomparable wildlife, landscapes, and local characters to make a short documentary. Learn cameras, photography, drones, film techniques, video/photo editing.
Instructor: Pete Monro, TK1's Director of Media
Camp Three: July 11 – July 22. 9am – 4pm
Photography and Street Art allows campers to compose, shoot, prep, and enlarge a photograph into a wheatpaste public exhibition. Let's Pump Up the Volume on the Voices of Taos Youth! Students will practice wheatpasting in the studio, then go on a walking tour of the legendary streets and alleys of Taos, using a full range of guerrilla marketing tactics, branding and mixed media.
Instructor: Heather Lynn Sparrow